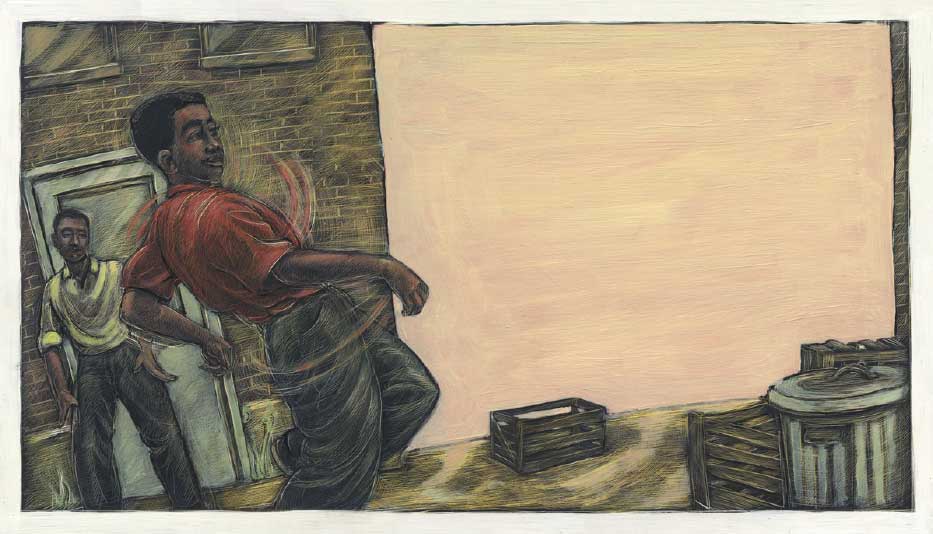 Andrea Davis Pinkney and Brian Pinkney have made an outstanding contribution to the field of children's literature both as individuals and as a team.
Together, they have published more than 70 children's books that have received the highest awards and accolades, including Caldecott Honors, Coretta Scott King Honors, NAACP Image Award nominations, and the May Hill Arbuthnot Honor Lecture Award.
About Brian Pinkney
Brian Pinkney was born in Boston in 1961; his father, Jerry, an illustrator and his mother, Gloria Jean, an author, milliner, and silversmith. In 1983 he earned his BFA from the Philadelphia College of Art. Pinkney is the illustrator of several highly-praised picture books including The Faithful Friend, In the Time of the Drums, and Duke Ellington. He also holds an MA in illustration from the School of Visual Arts in New York City.
Pinkney has won numerous awards including two Caldecott Honors (The Faithful Friend, 1996; Duke Ellington, 1999), four Coretta Scott King Honors (Sukey and the Mermaid, 1993, Alvin Ailey, 1993, The Faithful Friend, 1996, and Duke Ellington, 1999), and a Coretta Scott King Award (In The Time of the Drums, 2000), and the Boston Globe/Horn Book Award.
About Andrea Davis Pinkney
Andrea Davis Pinkney is the distinguished and bestselling author of many books for children and young adults, including picture books, novels, and non-fiction. Her books have received multiple Coretta Scott King Book Awards, Jane Addams Honor citations, nominations for the NAACP Image Awards, the Boston Globe/Horn book Honor medal, and many other accolades.
In recognition of her significant contributions to literature for young people through her body of work, she was selected to deliver the May Hill Arbuthnot Lecture.
Support the Kerlan Endowed Chair
The Kerlan Collection is an internationally recognized children's literature library and archive that from its beginnings has benefited from outstanding curators. Help keep the Kerlan in the forefront of children's literature archives by donating to the Endowed Chair for the Kerlan Collection.
Give online
Give by mail
Checks can be made out to:
Kerlan Collection Endowment /
UMF Fund #24053
Mailing Address:
University of Minnesota Foundation
P.O. Box 860266
Minneapolis, MN 55486-0266