Online Exhibits from the Kerlan Collection
Through its online exhibits, the Kerlan provides its materials and expertise to researchers, students, and teachers around the world. These curated exhibits feature a range of topics related to the history and creation of children's literature.
These exhibits include:
The ABC of It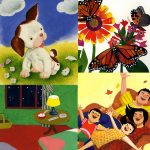 The ABC of It: Why Children's Book Matter is a digital resource that celebrates the 70th anniversary of Dr. Kerlan's Collection at the University of Minnesota.
Although the exhibit's contents cover four centuries of literature, The ABC of It is not a strict history of children's books. Rather, it is historian Leonard S. Marcus's thesis on how "books for young people have stories to tell us about ourselves," and that "behind every children's book is a vision of childhood: a shared understanding of what growing up is all about."
The exhibit explores the impact of children's literature in society and culture over time, using more than 200 books, pieces of original artwork and correspondence, and other selected materials.
Balloons Over Broadway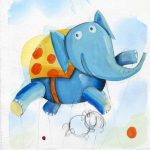 This exhibit illustrates the process of picture book creation and takes visitors through the researching, writing, and illustrating of the award-winning nonfiction picture book "Balloons Over Broadway: The True Story of the Puppeteer of Macy's Parade."
"Balloons Over Broadway" was written and illustrated by Melissa Sweet, edited by Ann Rider with art direction by Rachel Newborn, and published by Houghton Mifflin Harcourt.
Children's Book Art: Techniques and Media
This educational exhibit takes you through the various media used by some of the country's most talented artists. From collage to watercolor to scratchboard — dive in to learn more!
Each category of this exhibit includes digital reproductions as examples of the technique, a description of the artist's process, and a biography of the creator.
Little Red Riding Hood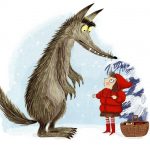 In the exhibit, "Little Red Riding Hood: A Comparative Folk Tale Study," students, librarians, illustrators, authors, and teachers can engage with the world of folklore and examine the multifaceted angles of study for a well-known, but ever-changing text.
This exhibit uses materials from the Kerlan Collection with a focus on the Jack Zipes Rare Book and Art Collection.
The Making of Picture Book Illustrations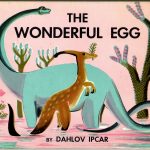 "The Making of Picture Book Illustrations: What is Preseparated Art?" introduces the reader to the history of children's book illustration, specifically the influence of a labor-intensive and now-obsolete process knows as preseparation.
While preseparation is no longer used, it continues to shape the appearance of children's books.
Rejoice the Legacy!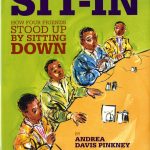 This exhibit — "Rejoice the Legacy! Andrea Davis Pinkney and David Pinkney" — features samples of Andrea Davis Pinkney's work, accompanied by art from the books, completed by her husband, noted illustrator Brian Pinkney.
Andrea Davis Pinkney presented the 2014 May Hill Arbuthnot Lecture on May 3, 2014 at the University of Minnesota. Ms. Pinkney is a bestselling author of over 20 books for children and young adults.